Bronwen Henley
Principal Chiropractor
MChiro, DC, LRCC Sports, PGDipAcu, FICS
Chiropractor/Medical Acupuncture/Fitness Instructor
I am very passionate about what I do and I feel there is nothing better than helping people recover from back pain, neck pain, headaches, joint, nerve and muscle pain. I use a variety of techniques including massage, dry needling and manipulation to effectively treat these conditions and work not only by treating what is found to reduce the pain, but also identifies the underlying cause to reduce recurrence of the complaint.
I have always had a strong interest in health and fitness and have worked extensively in care work before training as a chiropractor. I graduated with a Merit from a Masters degree in chiropractic after training at the prestigious Anglo-European College of Chiropractic in Bournemouth. The institution is well renowned for having the best tutors and an extensive curriculum including: anatomy, diagnosis, functional rehabilitation, paediatrics, nutrition, pharmacology and neurology. All students undergo extensive clinical training, treating a wide range of patients and conditions. Furthermore I aided a local Rugby club providing pitch side assistance.
I am especially interested in treating sports injuries and working with athletes. I am a member of The International Federation of Sports Chiropractic, an Associate Member of the RCC Sports and Exercise Faculty and currently studying the ICCSP Sports Chiropractic certification.
Additionally I have just finished studying the PGCert APP in Paediatric Musculoskeletal Health at the AECC.
I am also a trained fitness instructor with a special interest in rehabilitative exercises. All new patients are given rehabilitative exercises and have the opportunity to participate in supervised rehabilitative exercises in a gym environment.
Additionally, after completing the AECC Diploma in dry needling and medical acupuncture and seeing amazing results using these techniques, I am continuing to  study Western Medical Acupuncture and am a registered member of the British Medical Acupuncture Society.
Bronwen is a registered member of the General Chiropractic Association,  British Chiropractic Association, Royal College of Chiropractors,  British Medical Acupuncture Society, The International Federation of Sports Chiropractic and the RCC Sports and Exercise Faculty.
Monika Dobrowolska
Chiropractor
MChiro Dist, BSc (Hons) (Exercise Science Health & rehab) Level 4 REPs.
I always wanted to be a doctor and work in medicine, however my love of sport and having seen a chiropractor myself, led me towards a future in Chiropractic. Swimming from a young age propelled me into a sporting environment, which led  to competing in athletics during school, and playing Lacrosse for the university team. In order to compete throughout my education I relied on Chiropractic treatment to keep me free from pain and injury.
Given my love of sports, I initially completed a degree in Exercise Science Health & Rehabilitation which opened many avenues including working with Bournemouth Football club, as well as with stroke patients in aiding their recovery, and providing hydrotherapy for MS sufferers. I gained a lot of experience working both within the NHS and privately as a physiotherapy assistant, seeing a wide variety of patients with different health needs. I have also worked as a pitch–side assistant for local rugby clubs in South Wales.
I graduated from the Welsh institute of Chiropractic with a distinction, and this evidence based, rehab-orientated approach is something which reflects in my chiropractic treatment approach. I use a variety of techniques including massage, manipulation, acupuncture and K-Taping as part of treatment in order to best suit the patient's needs. I believe in addressing each individual's pain and looking into what is the cause in order to prevent future re-occurring episodes. Given my rehab background, I offer individually tailored and evidence-based advice on rehabilitative exercises as well as general exercise to maintain a strong core, an important factor to preventing back pain.
Outside the clinic, I loves travelling, especially going to places where I can ski, windsurf and scuba dive.
Monika is registered with the BCA, GCC and RCoC.
Lola Whiting
Sports Massage Therapist
Lola is driven by the desire to show people that being in pain, and suffering with aches or limited range of movement is not something you should have to put up with.
Too many people see pain, restriction and injuries as normal. As a result, she is passionate about changing this perception.
Ross Campbell
Running Coach/Personal Trainer
Ross is level 2 UK athletics and "advanced" level three personal trainer qualified. His training method is based around simplicity and correct progression with appropriate rest and recovery.He is a dedicated runner who participates in running and triathlon races. He organises group running from The Exercise Club, where he is also the manager. Ross has excellent experience in assessing and correcting running technique and has had many successes. This is useful in eliminating and reducing recurrent running injuries.
Jessie Sanzo – Receptionist/Administrator
Jessie is a qualified midwife and a mum to three fabulous girls (I may have mentioned my nieces a couple of times). Her and a friend organise a fun and successful running club on Monday evenings from Frenchay Primary School called Frenchay runners (Look them up on Facebook here).
She is also an elite runner herself and last year was selected to represent England in Denmark and won!
Doing administration and covering reception suits her while she is bringing up her children.
Marianne Thompson Practice Manager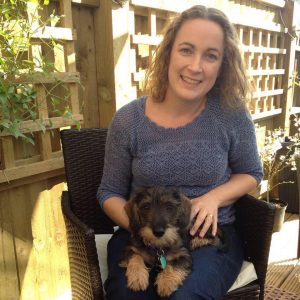 Marianne Thompson is a qualified nurse and a busy dedicated mum to three fabulous children, working at the clinic fits well into her family life.
After experiencing chiropractic as a patient she is passionate about the benefits of treatment and really excited to welcome patients to the clinic.
Nicola Rodway Receptionist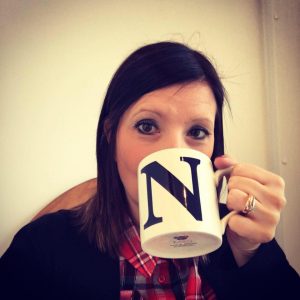 Nicola works part time during the week in insurance and has two young children. She has enjoyed meeting the patients at the clinic and since starting working with us has become more health conscious thinking about diet and exercise more.
She makes good cup of tea and is always welcoming and friendly! We love her!
Lily Lowther Receptionist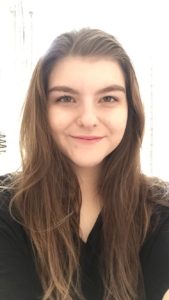 Lily works at the Hanmam Clinic three evenings a week, helps out with holiday cover and she has is a trainee Teaching Assistant in during the day. She volunteers at her local youth club and enjoys spending time with family and friends.