Bristol Chiropractic Clinic in Clifton
Throughout the day, your body endures a lot, whether you're an enthusiastic athlete, in a physically demanding job, or just living everyday life to its full.
It's only natural that your joints, bones, and muscles need a little attention from time to time.
If you believe you could benefit from chiropractic treatment and you're looking for a well regarded, professional chiropractic clinic in Clifton then look no further than Clifton Chiropractic Clinic.
We have two practices, purely for your convenience, one in Clifton and one in Hanham High Street.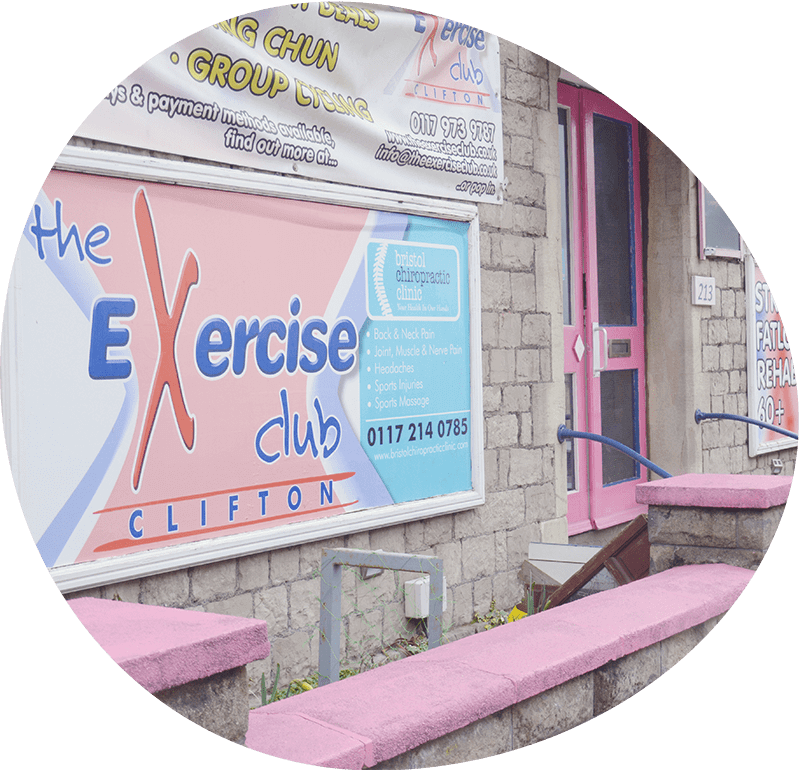 Clifton Chiropractors
We believe that chiropractors have a range of benefits that supersede the traditional expectations of being purely spine specialists.
We can offer pain relief services for a range of symptoms, conditions and musculoskeletal disorders. For anyone who has trouble and pain with joints and muscles, we can provide you a personal rehabilitation or training programme to speed up the healing process.
If you have any questions about our services, please don't hesitate to contact us.
To book an appointment to see one of our Clifton chiropractors, or for some individual advice from one of our experts who are professional and friendly, please feel free to get in touch, either by dropping in, giving us a call or via email.
We are looking forward to hearing from and helping you.
The Exercise Club
213 Whiteladies Rd, Bristol BS8 2XS